We're dedicated to serving food made fresh using local ingredients as demand, availability and seasons allow. Bodega's dishes are all made from scratch, including our soups, sauces, dressings, desserts, and all of our buns, biscuits, and breads (for the exception of gluten free bread options). Thanks for your patience as each dish is prepared fresh, made to order and made to be appreciated. We support the #slowfoodmovement, local farms, sustainability and conversation.
Thanks for supporting an LGBTQ+ women owned business
Coloring pages featuring designs from the Because Marquette landmark series. Celebrate Marquette's most popular places to roam while waiting for that local burger, or print them out for free and color at home! Be sure to tag us @bodegamqt for your chance to win BODEGA bucks!
Thank you Partridge Creek Farms for helping us compost everything before the plate 
Our eggs come from the free range laying hens and poultry at BSB Farms in the heart of the Upper Peninsula of Michigan in Skandia. With Vollwerth bacon from the Keweenaw, BODEGA-seasonsed sausage from Case Country Farms in Chatham and maple syrup straight from trees in the UP, local never tasted so good! Enjoy Breakfast All Day so you don't miss out on your local favorites.
Buns, breads & biscuits made from scratch at BODEGA
BODEGA Burgers are made with all natural local beef from Superior Home Farms in Rapid River, Michigan and served on a freshly made bun. All BODEGA buns, breads, and biscuits are made from scratch for the exception of our gluten free bread options. Superior Home Farms' generations of farmers raise beef sustainably on local UP pastures, finishing with locally sourced Michigan grains for the best burger around. The clean water and sweet grass on their UP farm produce a burger like no other. Thank you Superior Home Farms!
Shop exclusive MICHCAMO® products and apparel
Midwest inspired camouflage created with hand-drawn shapes of Michigan, all five Great Lakes, and signature wildlife silhouettes using the shapes we call home. Show your Michigan nature®! Exclusive MICHCAMO® products available in our merch corner.
Beer, wine, cocktails – Happy Hour 3pm-5pm
The cucumber, carrot, celery and citrus juices in our bloody mary are freshly squeezed! Enjoy our signature vegan bloody mary at our bar in downtown Marquette, or take a bottle of mix home with the matching poster from Because Marquette.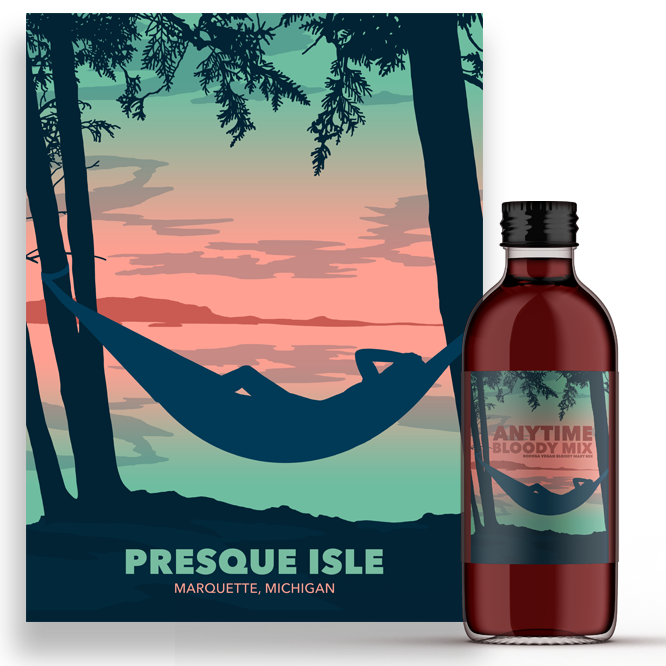 Marquette apparel, hats, posters, and more!
Creatives by nature and explorers at heart, we love celebrating all Marquette, Michigan has to offer. Because Marquette, is our passion project appreciating the spaces in and around the area that bring it to life. Shop exclusive products at BODEGA, or browse a larger selection online at becausemarquette.com

BREAKFAST, LUNCH, DINNER  +  DRINKS
BREAKFAST ALL DAY LONG!

We've collaborated with our neighbors on the other side of the Great Lakes, Colectivo Coffee, to bring you a celebration of small-scale farmers growing high-quality coffee! Organic, single-origin coffee produced by Fair Trade certified cooperatives; you can expect flavors reminiscent of chocolate and molasses with medium acidity. Drink and ride responsibly, eh!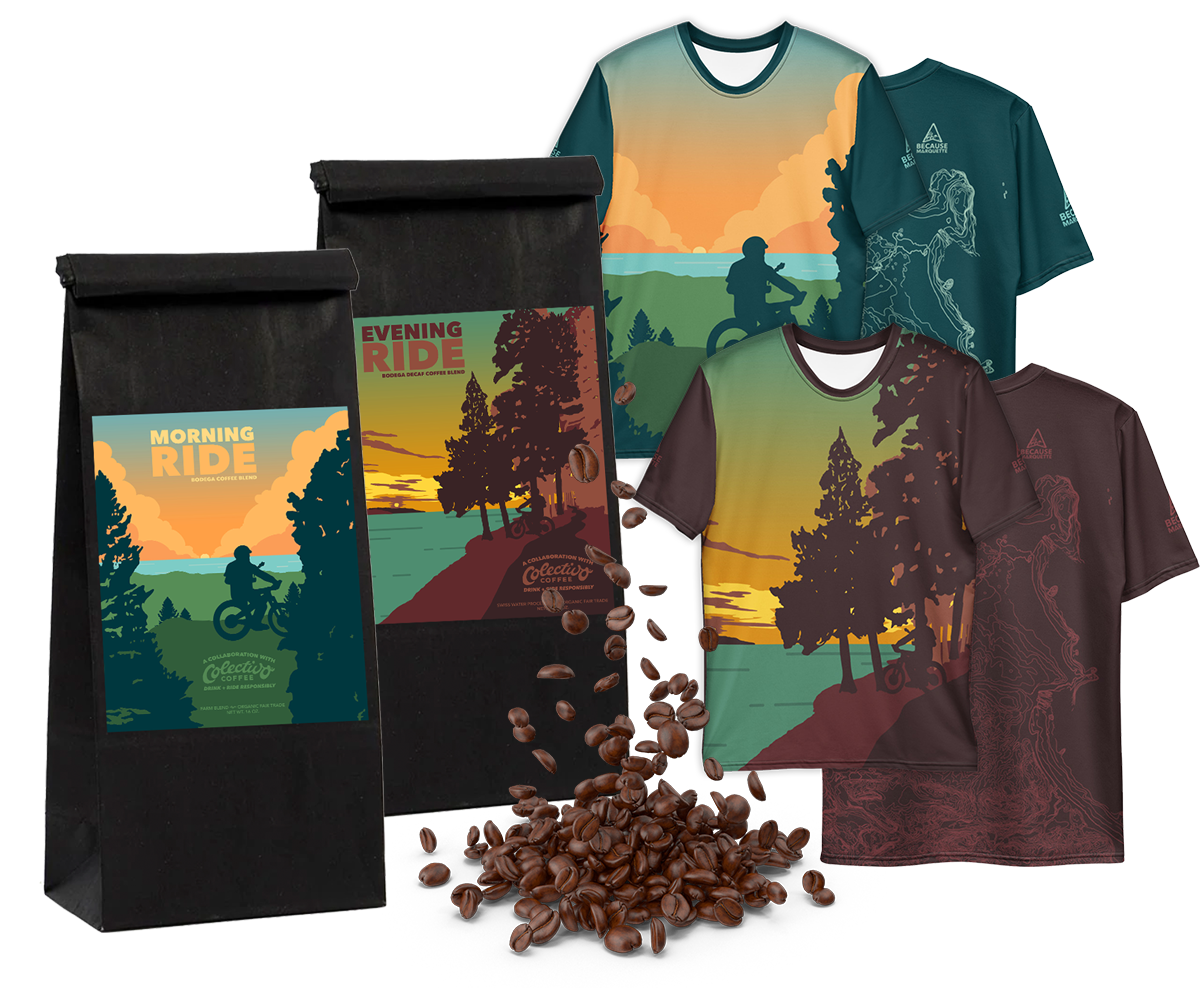 LOCAL MADE FRESH
Bring your friends, or make some here.
517 N 3RD Street
Marquette, Michigan 49855
906-226-7009
bodegamqt@gmail.com